Violectric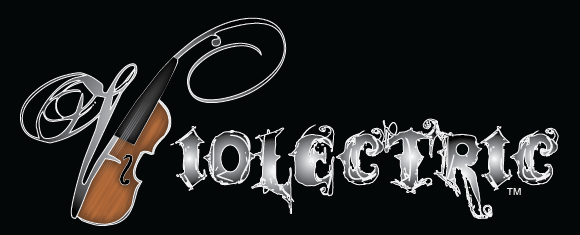 Violectric is an electric string quintet plus keyboards and drums. They perform custom arrangements of classic and modern rock tunes. Violectric's proprietary charts cannot be heard anywhere else and are each arranged by the members of Violectric.
Formed in 2008 by Michelle Jones, Violectric has performed internationally as a featured act, convention entertainment and also provides music education programs throughout the U.S and Asia.
Members
The members of Violectric have been performing in various groups and orchestras for over 20 years. Each is accomplished in their own right as indicated on their bio page.
Violectric is the culmination of their experience and creative desire to form a unique experience that showcases their talents. The group is rounded out by exceptional performers, hand-picked for their individual skills and contributions to the group.
Recent Performances
Violectric was been in development in 2008, trying out and modifying the concept before taking their name. In 2009, the group was honored to perform their custom arrangements for an event that aired on MTV and sponsored by Microsoft and Full Sail University. Violectric has performed various convention shows in central and south Florida and in December 2010 Violectric performed at Orlando's Hard Rock Live followed by shows in Shenzhen, China from late January to mid February. In 2013, Violectric performed at Orlando's Amway Center with the Orlando Magic. Violectric can be seen December 20, 2013 at The Walt Disney Amphitheater at Lake Eola in Downtown Orlando, Florida.
Education
Violectric is committed to music education. Educational programs are available including masters classes and performances combining Violectric with student string groups. We have performed educational programs in both the United States and Asia. View our educational website at education.violectric.net.
Business
Violectric, Inc. is incorporated in Florida. The board of directors manage the creative and business direction of Violectric. "Violectric" and the logo are trademarks of Violectric, Inc. and all rights are reserved.
Violectric is represented by several national and regional-based agents. We can put you in touch with the appropriate agent through our contact page.